Parenting Challenges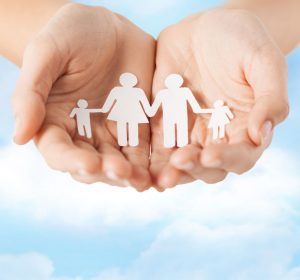 From the moment you have started even thinking of family – you were imagining happy smiles, tranquil walks with the stroller, reading books before bed together, baking a pie with your daughter, your son would be a perfect pitcher, and of course, all A's in school… parenting challenges never exist in dreams.
The truth is, the real life is rarely that easy. Juggling between work, multiple kids activities, the challenge of cooking healthy meals that everyone would love, a baby crying through the night and problems at school – at some point you start losing control of it all and blame yourself or those close to you for not living up to demanding unrealistic standard formed by advertising and social media – hitting you daily right where you are vulnerable. Does it sound familiar to you?
I can help with:
ADHD counseling
Family dynamics
Depression, Anxiety, Fears, Worry, Guilt
Social issues
Relationship with children
School-related issues
Low self-esteem and poor body image
Let's take a pause and talk…
No wonder you feel helpless! Having to deal with real-life challenges while also facing work, commute, and bills is taking a serious toll on your life.
The truth is, the human brain while have been developing for tens of thousands of years, in the past 20 years is confronted with the tasks that simply haven't been required of it before. In the modern world in a simple course of a day we are confronted with more information, people and stress that mere thousands of years ago people would in the course of their entire life.
And it would be surprising if the human brain did not react to it. And so it does. While genetics can in part explain how our brain will react under stress there are techniques that will help to control the situation. depression, anxiety, body image, social issues, ADHD
First steps to understanding
Understanding the challenges that your kid, or rebellious teen or yourself experience, ability to identify, express and cope with them is the first step in taking control of the situation. Having a therapist with experience in child psychology by your side guiding you through this step is crucial.
And this is why our first session is so important. It means acceptance and constructive self-evaluation. It means you are ready to change. This is the first step in the direction of the healthy self.
In the course of our therapy sessions, you will get a better perspective on the underlying reasons for your problems, understand yourself and your close ones. You will learn to:
Improve your relationship with your family members
Build a positive approach to overcoming challenges
Learn how to help those you care for
Take control of your life
How to deal with complex parenting situations
I offer therapy sessions focused on Parenting Challenges in person and via Skype. As a child psychologist, I can help your kids to deal with the challenges they face. If you have any questions please contact me to book a consultation.
Couples Therapy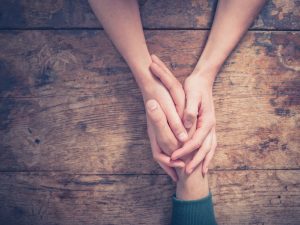 Being closely involved with another person whether it is marriage or long-term relationship may be very emotionally rewarding – it gives you that assurance of support, understanding and caring, but it also may come with some challenges.
In a relationship, you are closely connected to another person with a different character, tastes, habits and, sometimes, aspirations and goals. It is difficult to predict at the very beginning of the journey together how the relationship will evolve. One thing is certain, it never stays the same throughout the entire life.
As the great classic writer once said: "Happy families are all alike; every unhappy family is unhappy in its own way." The way the people in a relationship affect each other may be destructive to either partner or both. But many of the challenges can be worked through in the course of couples' therapy. Once you start understanding what is the underlying reason for the problem you will learn and understand the techniques that will help you work on it in a constructive way.
Couples challenges I can help with during family therapy:
Decision-making and goal setting, life changes
Separation, divorce, conflict resolution
Fertility counseling
Adoption
Communication issues
Lifestyle issues
Parenting issues
Infidelity, betrayal, jealousy, insecurity
Bereavement counseling
Take a step toward each other…
Together during the family therapy sessions, we will be able to look at the problem in a constructive way, identify the challenges and master the techniques that will set you on the path to success in the relationship. You do not have to struggle alone. We will look at your relationship in depth and try to answer the questions – how you affect each other and what is your dynamics as a couple.
Although it may seem that some couples are effortlessly happy together, in most cases relations do take some work. Especially when they go through challenging situations.
If you are dedicated to each other there are ways to strengthen the relationship and hopefully, you will enjoy many happy years together.
Do you have more questions about the process of couples therapy? Are you committed to your partner and want to help? Contact me or book a consultation
Individual Therapy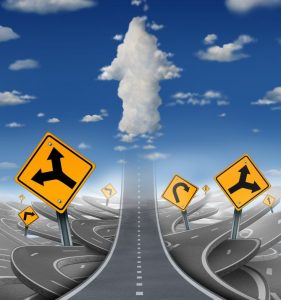 It rarely happens so that a person goes through life without experiencing stress, a certain level of anxiety, uncertainty, problems at decisive moments in their lives, or everyday life. Therapy can help to find resources and inner strength to deal with these problems. We are able to move on, take that important decision, overcome the sense of defeat and, maybe, learn something from that experience.
But in some cases, whether these feelings are caused by a life-altering event, or a need to make an important decision, or brought on by overwhelming pressure of everyday life, they can signify serious problems.
The truth is, sometimes you are so overwhelmed by the situation that you might not even notice that you are in the middle of something too powerful to deal with by yourself such as depression or anxiety. This might be the sign that you might benefit from therapy.
Individual Therapy Sessions for Teens, Youth & Adults
Depression, anxiety, stress
Social issues and loneliness
Career and motivational counseling
Self-Esteem and weight problems
Relationship issues and decision making
ADHD counseling
Behavioral issues
Addiction (substance and digital) counseling
Middle life crisis and self-identity issues
Understanding is the first step on the way to being able to change. You might not be comfortable to share your struggles with your friends or family. But speaking to a professional therapist will help.
In fact, it is an impartial professional will be in a better position to offer you a different perspective on the situation, an assessment and constructive ways to deal with it.
Individual therapy offers positive solutions.
Do not wait till the situation pushes you to the very edge and you may become destructive towards yourself and in your relationship with others. Make the first step towards understanding yourself better and learning the techniques to help yourself and control your feelings in challenging situations or difficult situations.
During our individual therapy sessions, you will be able to find the positive and practical solutions to your situation, that will help bring great results long-term.
If you feel that you need help dealing with your life challenges and want to make the first step on the way to taking control of your life. A professional psychotherapist is here to listen. Contact me, or book an appointment in person or via Skype.